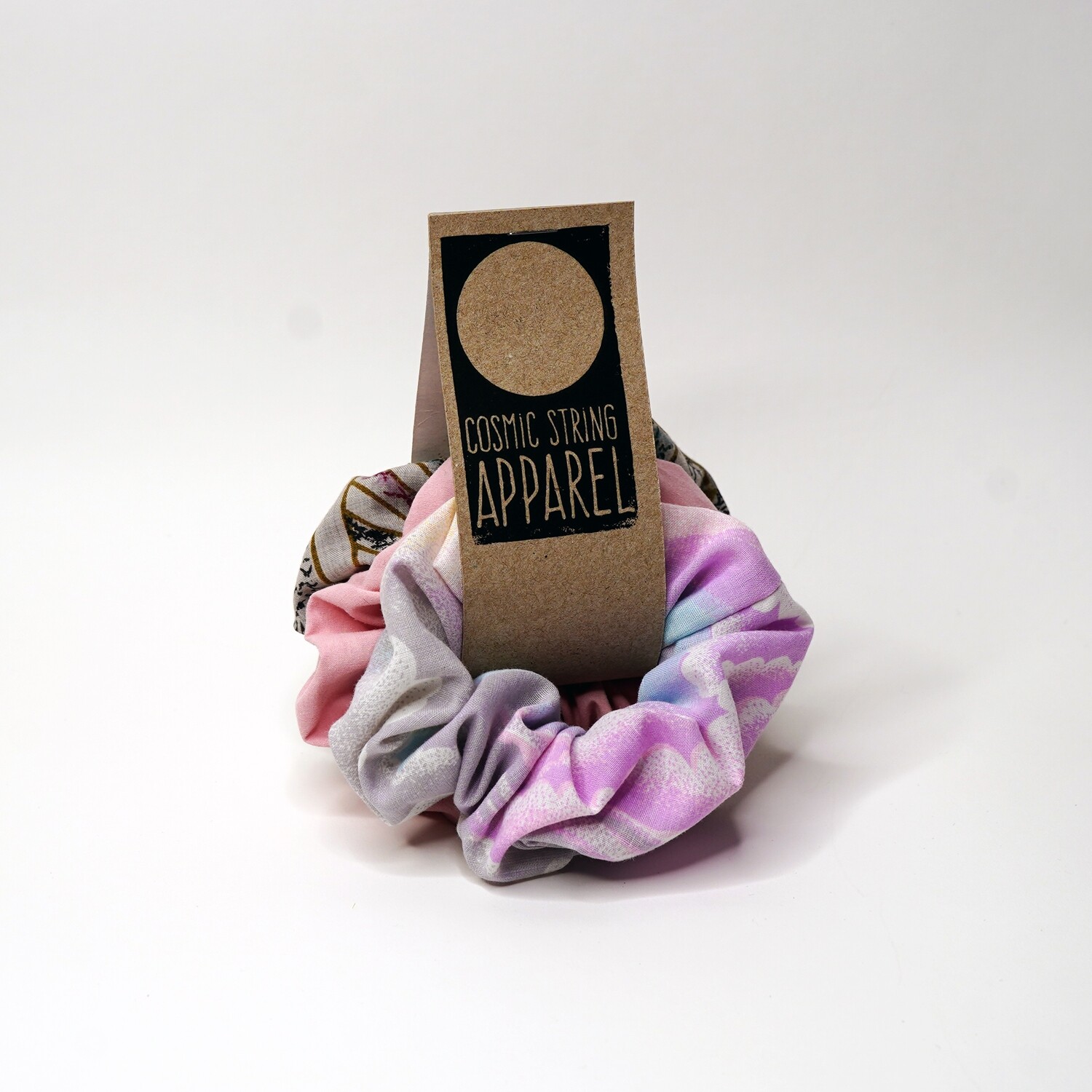 OG Scrunch Trio - 90's Dream
SKU 00085
Product Details
90's Dream contains:
1x Original Scrunch in 90's Pastel Cloud Rainbow
1x Original Scrunch in Dusty Rose
1x Original Scrunch in 90's Marbled
Original style scrunchies, fashion first.
Wrinkle resistant blend of cotton and polyester
Completely machine washable, but please air-dry!
OG Scrunchies are 7'' in circumference
Made using 100% reclaimed textiles.
Elastic is made of new material.
Tag is made using 100% reclaimed cardstock.
Created with off-cuts of textiles used for larger pieces.
Due to the nature of up-cycing, some imperfections may be present.
Each item is unique, the item you receive may appear different than pictured.
Thank you for helping us keep fabrics valuable and out of landfills!
Save this product for later